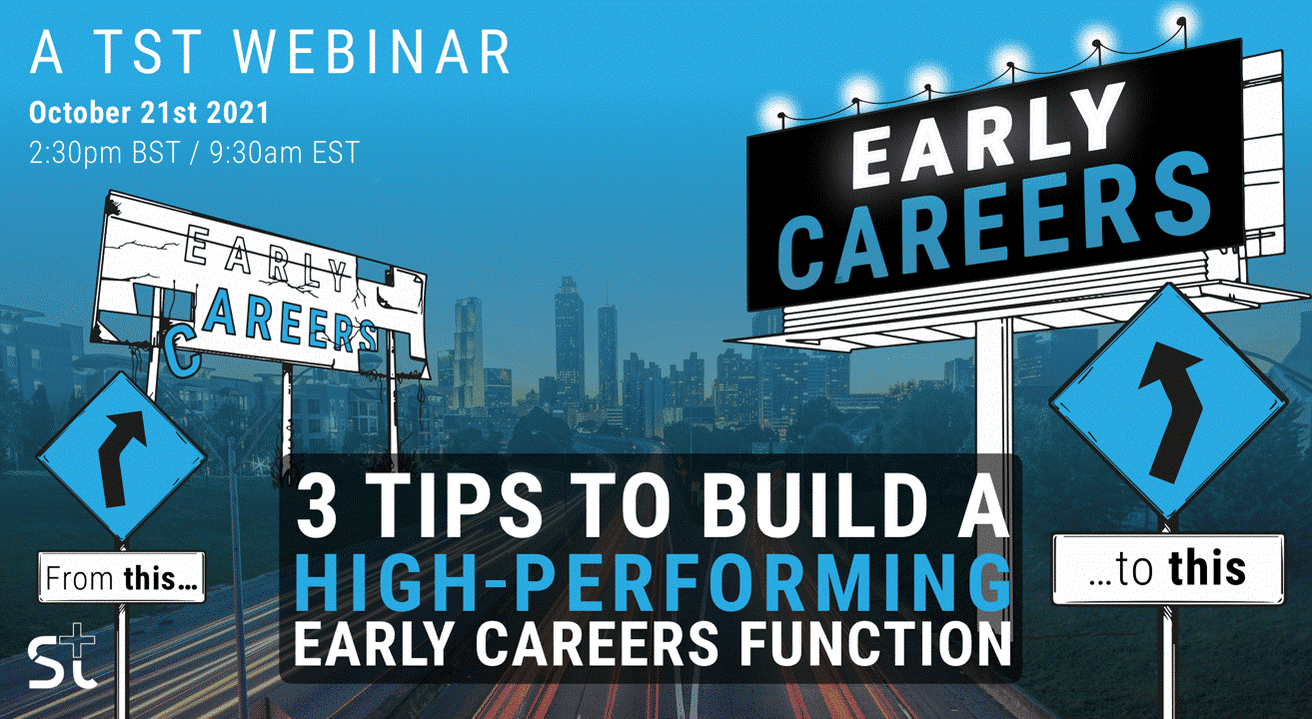 Stuck doing things right, but not the right things?
Join TST's experts as they draw on data analytics, social science and human-centred design principles, plus insights from our award-winning work, to outline 3 essential tips high-performing Early Career Functions do that will help you win more, save time, and outperform your peers.

Watch this webinar to learn:
Be a Superforecaster: Why things are more

predictable

than you might think.
Decision-Making: How to communicate

scientifically

to have maximum impact.
Human-Centricity: How to scientifically build a

human touch.
Dr Khairunnisa Mohamedali
As Chief Innovation Officer at The Smarty Train, Khairunnisa works at the nexus of organisational culture, award-winning innovation and human-centred design. Working with Early Careers Functions cross-sector, she is a published methodologist, selected as a Woman of the Future 2018, and most recently lectured at the LSE.
Dr Steve Taylor
As Managing Director of The Smarty Train, Steve brings over 17 years' experience in human-centred analytics and diagnostic development. His work includes metrics and KPI development, benchmarking, and predictive analytics projects. He has partnered with a wide range of UK public sector and blue-chip multinationals to drive better informed decision making, actionable impact and commercial value.